Civil Concepts provides the following building consulting services:
Production Based Cost Estimates
Professional Bids from Contractors
Xactimate based Cost Estimates
On Site Clerk
Desk Review Services
Method of Repair Analysis
Startup & Commissioning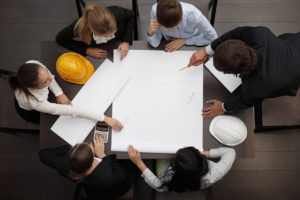 Civil Concepts provides unlimited cost estimating and project management for reconstruction and repairs on behalf of our clients. We manage projects of any size and any type, from desk review of contracts claim, on site management, interface with contractor to restoration consulting.
Civil Concepts responded to the 2017 hail storm that impact the southern Phoenix area. We encountered a Public Adjuster on a hail damaged strip mall assignment in Gilbert, AZ. The Public Adjuster was requesting 30% more than our cost estimate of repair. As a result, we created and put out for response a bid tender documents to repair the documented hail damages to the roof, mechanical and exterior. The construction bids submitted by licensed, local contractors validated our estimated cost of repairs and our estimate was the basis of settlement.